Social media, a divisive topic and a bit like Marmite; you either love it or hate it. However this technology is quickly becoming a very important piece in the marketing puzzle, and many other distributors, marketers and industry partners in the distribution channel agree. 
"Social is important in the distribution space for the same reasons that is it important in any industry: it is a way that people communicate. The entire goal is to talk to people." – Jody Costa, Director of Marketing at Barcoding Inc
How can it help me?
How social media can help you varies from business to business, and the advantage of one site over an other all depends on where your customers are. But having a presence on one, many, or all of the sites increases brand awareness and visibility, which is key in a space as diverse as the world wide web.
"We take our communications seriously, even when our tweets are full of fun! Our customers' needs are at the core of our business ethos, enabling us to engage with all of our followers through our social media networks: Twitter, Facebook, Pinterest, LinkedIn, Google+, Instagram and You Tube. By including social media (which most of our customers already use) along with our conventional routes of communication, telephone, email and website enquiries, allows us to be on call to ALL of our customers. Some may think social media is 'too sociable' and that this doesn't harness new orders – that's all they seem to think about, but here we believe in building relationships with existing and new customers, we do not just want to be another voice on the end of the phone. For that reason alone, we will continue to be leading our social media, knowing our customers are gaining an insight about us as individuals as well as a company. We are people too. You get to see all the good work we do, our endeavours, our great sense of humour, the charities we support, the adventures of Godiva Bearings, our team and our employees. It is obvious to see that we have clearly made some exciting changes. Godiva Bearings has developed considerably as a company, just check our new website that has been recently launched – we want to share that, like that, tweet that, follow that and make sure our customers know that our approach is different and we keep them in mind, always. #LoveBearings #BearingsWorld" – Suzie Withers, Marketing Manager at Godiva Bearings
The big boys
There are now dozens of social media sites to sign up to for your brand, however 4 still remain top of the table for number of users.
Twitter

The one thing to always remember with Twitter is you are limited to 140 characters. This includes spaces, URLs, hashtags and anything else you place inside your tweet. This does keep your messages short and to the point though, making it great for quick updates and engagement. It's also a good way to send emergency notifications to your followers say if your systems go down, or share flash deals. Hashtags are your best friend on Twitter as they help increase your Twitter reach, meaning more people see the message. There are many tutorials and tips our there on the best ways to use hashtags on Twitter, and other social platforms.
Google+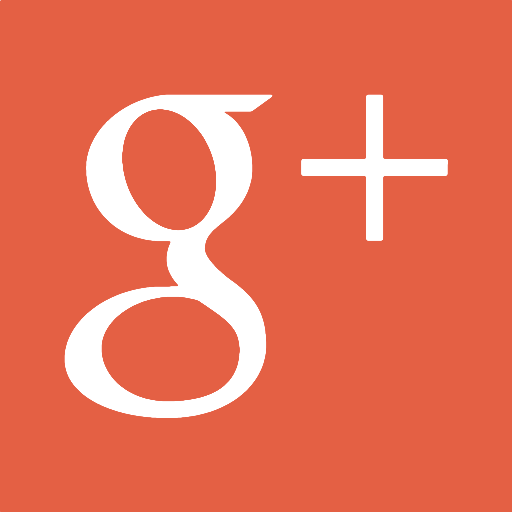 As a business, being on Google+ (Google Plus or G+) just makes sense. Having a profile allows you to link it with your company listing on Google, and your physical address, which makes finding your business a lot easier, especially if people are searching by area.  And, as G+ is Google's own social network, it of course ties in with Search Engine Optimisation (SEO) and increases your websites ranking in Google searches.
Facebook
For businesses, Facebook can be a bit hit or miss, some have a lot of success, whilst others can fail to see much engagement. It all comes down to your customers, what you're posting and what they want to see. Facebook's insights is a fantastic tool that allows you to see exactly this, what posts your customers engage with most, and which ones they don't. Their advertising also allows you to be very selective about which demographic sees your advert and sort your followers by age, location, gender and other demographics, to run your campaigns. One thing to bear in mind is that as a business you should not have a profile on Facebook, and instead have a Page that people can follow. Facebook is very clear that having a profile is against their terms and conditions, and your profile could be shut down if caught. There are many ways to merge a profile into a page, whilst still retaining all your 'friends', and not running the risk of losing everything by being shut down.
LinkedIn
The social network for business, LinkedIn has CV's and industry groups to connect people together for their careers. It's a good place to have a presence to show you are part of the community within the industry, and to show your place within the industry.
"One distributor told me that when he is interested in calling on a perspective company, he goes to LinkedIn to find out who would be making purchasing decisions for the company and then as much about that person as possible. He then uses LinkedIn to see if they share any connections. He says it helps turn a cold call into a warm call." – Michael Wilson, Director of Marketing, Afflink
There are of course many others that you could also use, Instagram, Pinterest, YouTube, Flickr, the list goes on. The best advice though is to pick the social sites you are most comfortable with and/or that you feel has the most value for your customers.
"While not all social media sites are proving as effective as others, they offer distributors a chance to present products, discuss them in more – and more personal – detail, as well as engage with clients." – Michael Wilson, Director of Marketing at Afflink
Your voice
How does your business use social media? Do you have any tips, tricks, hints or help for anyone looking to start their own channels. Let us know below!
[starbox]